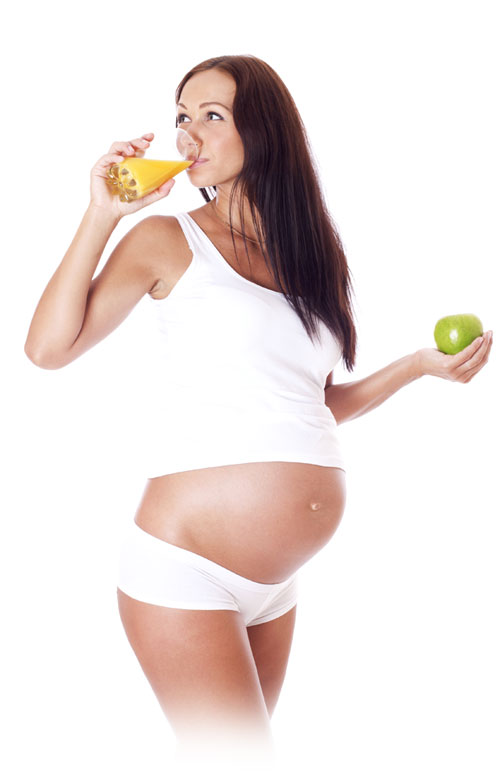 Midwifery
Nutrition in Pregnancy and Antenatal Care
Pregnancy can be a confusing time for many women, with lots of information about diet and nutrition easily accessible online. Despite the wealth of information available pregnant women can find it difficult to interpret and apply this advice to their personal circumstances.
Nutritional status can influence pregnancy outcomes. For instance, women who are overweight or obese before they conceive are at increased risk of complications during pregnancy and birth. The same is true of women who are underweight. Achieving optimum nutritional status is a complicated business. There are many different nutrients and substances that directly influence human metabolism. Making sure the body receives an adequate supply of good nutrition and maintaining this in the longer term are key priorities for women of childbearing age.
Key Nutritional Messages
Eat plenty of fruits and vegetables every day
Consume regular meals that provide an adequate supply of all essential nutrients
Include protein-rich foods, such as meat, fish, poultry, eggs, beans and pulses at each meal
Try to eat 2 portions of fish each week, one should be an oily variety such as salmon, sardines or mackerel
Aim for 3 portions of dairy products each day
Reduce intake of high sugar or processed foods
Key Food Safety Messages
Avoid soft mould-ripened or soft blue-veined cheese to reduce the risk of developing listeria
Avoid all types of pâté and liver products
Avoid raw or undercooked meat, fish and seafood
Wash fruit and vegetables when preparing food
Check food labels and follow manufacturer's guidance for preparing and storing food
Maintain clean work surfaces, follow food hygiene practices and keep pets away from food preparation areas
Resources for Midwives
The provision of good nutritional care within maternity services has been emphasised in a number of UK clinical guidelines. Weight gain and obesity has become a prime concern due to its association with increased incidence of complications, including gestational diabetes and pre-eclampsia.
Midwives are in a prime position to support expectant mothers who require nutritional advice and monitoring during this crucial period. ERNST Nutrition has developed unique resources that midwives can use to support pregnant women to adopt healthier lifestyles and eating patterns to help improve clinical outcomes.
Our pregnancy and breastfeeding resources include all of the latest research evidence regarding diet and nutrition during foetal development. All of the essential information is available in a single, easy-to-follow guide and includes our unique weight monitoring tool that clinicians can use during clinic visits.
If you would like more information about our unique resources for maternal nutrition please contact us with your queries.